Toasters: Group 11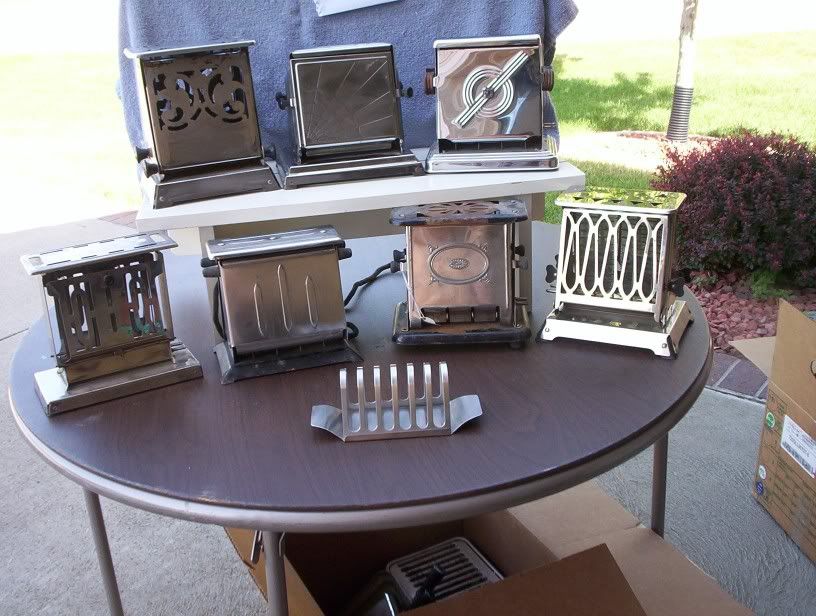 Top Row (L to R):
Hot Point
, CGE #T-12, (can't find this model in toaster catalogs), works, $40;
GE (Spider Web Design)
, Bridgeport, Conn, Cat. #119T46, works, SOLD;
Lady Hibbard
, Barrtlett & Co., Chicago, IL, Style 337, has a "jewel" in center of each door that glows when toaster is working, works, SOLD.
Bottom Row (L to R):
Home Electric
, Manning Bowman Co, Cat. #60, Serial #8-29, works, $25;
Unmarked
, 1920s, works, $25;
Universal
, Landers, FRary & Clark, New Britian, Conn, E-3612, works, $25;
Westinghouse Turnover Toaster
, Mansfield, OH, Cat. #TT-3, works, SOLD.
Front:
Toaster Holder
, #18, stainless steel, $10.