Toasters: Group 6A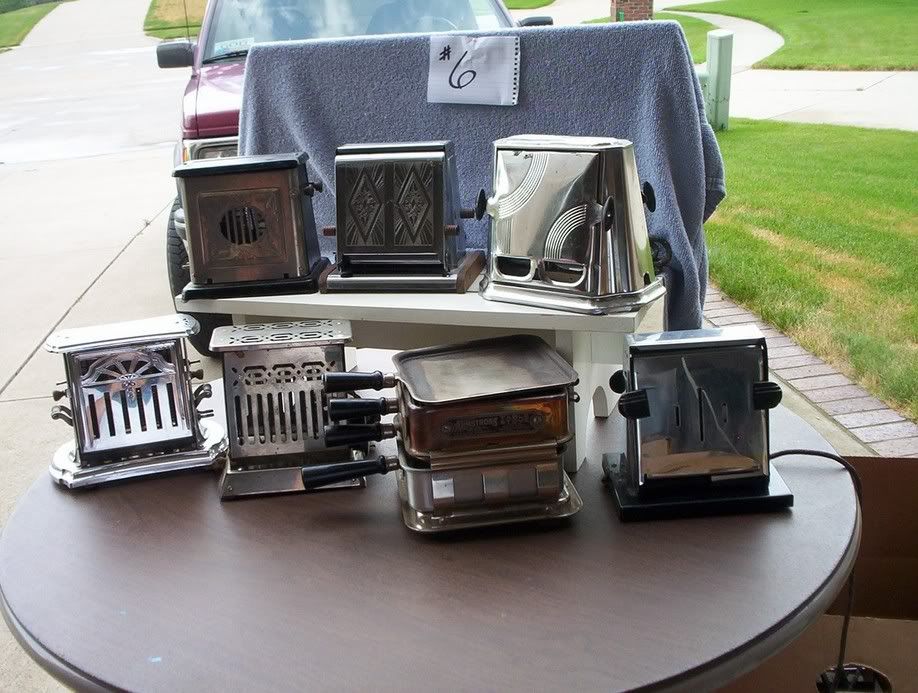 Top Row (L to R):
Mastercraft BMC
, Model #85, works, $25;
Westinghouse Turnover Toaster
, Mansfield, OH, Cat. #TTC-154, works, SOLD;
Son-Chief
, Winsted, Conn, Series 680, works, SOLD.
Bottom Row (L to R):
Universal
, Landers, Frary & Clark, New Britian, Conn, Model E7712, works, SOLD;
Edison Electric
, Chicago, IL, Cat. #125T22, works, $40;
Armstrong Table Stove
, Model #8-A, toast rack-egg poaches-fry pan, no cord, SOLD;
Majestic
, (we bought this toaster in an antique shop in New Zealand), 230U, 1950s, $25.